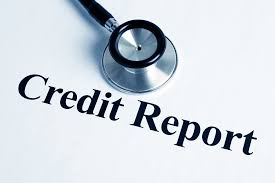 It's a good idea to check your credit report every year to make sure there are no mistakes that could affect your credit record and your ability to get finance. You can get a FREE copy of your credit report every 12 months and it only takes about eight days to reach your email inbox. If you need it within 24 hours then there could be a fee of up to $80.
Find out what's in your credit report
Your credit report contains information about your credit history. The type of information you will find in your credit report is the following:
Personal details
Your name, date of birth, current and past addresses, employment and driver's licence number.
Joint applicant
A joint applicant's name will appear if you applied for the credit with another person and both your names appear on the contract.
Credit cards
Information about the credit cards you hold will appear on your credit report.
Arrears brought up to date
Any debts that were unpaid and overdue and have now been paid or settled.
Defaults
Default and any other credit infringements are also listed. These could be utility bills or loan payments which are 60 days or more overdue and where debt collection activity has started.
Credit applications
Any credit you've applied for including any loans you have been the guarantor on.
Debt agreements
Any bankruptcies, court judgements, debt agreements or personal insolvency agreements in your name.
Repayment history
Information about your repayment history on credit accounts, like your home loan, personal loans or credit cards, has been collected from December 2012 and can be seen on your credit report from March 2014.

The repayment history information includes:

The date your credit payments were due
Whether or not you made the payments by the due date (no payment or partial payment by the due date are both considered missed payments)
The dates which you made any missed payments (but not the amounts that were missed)

Your credit report will not include information about your repayment history for these types of bills:

utilities (electricity, water or gas)
phone bills (home phone, mobile phone and internet)

Commercial credit applications
From March 2014 your credit report will also list any commercial or business loans you have applied for.
Who has requested your report
Your credit report will also list which credit providers have requested copies of your credit report.
Check the defaults on your credit report
If you don't make payment on a debt, your credit provider may refer your debt to a debt collector and/or report your debt to a credit reporting agency and ask them to record the default on your credit report.
A credit provider may only report your debt if:
The default amount is $150 or more
You're a 'confirmed missing debtor' or 'clearout' which means that your creditor can't get in contact with you, or
60 days or more have passed since the due date for payment, and
The creditor has asked you to pay the debt either in person (for example by phone call) or in writing (sending a written notice to your last known address)
The credit provider must notify you that they may lodge a report about the overdue payment, before they do so. Usually, your credit contract or service agreement will explain when your creditor may take a report about you to a credit reporting agency.
How long will a default be listed?
A credit default listing remains on your report for 5 years (in the case of a clearout it remains for 7 years). If you pay the debt, the listing stays but your credit report will be updated to show you have made payments.
When you apply for credit down the track, for example for a home loan or business loan, you may be rejected on the basis that there is a default listed on your credit report.
Credit providers must tell you if your application has been rejected because of something in your credit report.
Get a FREE copy of your credit report
You have the right to find out what's in your credit report and correct any wrong information. You can receive a free copy once a year if you can wait eight days. You may have to pay up to $80 if you need the report faster.
You can get a copy of your credit report from the following credit reporting agencies. Some agencies have a form to fill out on their website, others ask you to email them your details or send them a letter.
Credit reporting agencies
Email
Phone number
Veda.com.au

PO Box 966, North Sydney NSW 2059

membership.query@veda.com.au

1300 762 207
CheckYourCredit.com.au

PO Box 7405, St Kilda Road, Melbourne, Vic 3004

pac.austral@dnb.com.au

1300 734 806
Experian.com.au

GPO Box 1969, North Sydney, NSW 2060

creditreport@au.experian.com

1300 783 684
Tasmanian Collection Service

GPO Box 814, Hobart, Tas 7000

enquiries@tascol.com.au

03 6213 5555
You'll need to provide the credit reporting agency with the following information to get a copy of your report:
Full name
Date of birth
Current and previous address
Day time phone number
Current or previous employer
A copy of your driver's licence, passport, birth certificate or Proof of Age card
A document issued by an official body which includes your name and address (e.g. rates notice, utility bill or bank statement)
How to correct a wrong listing
Follow these steps:
If you think you have had a credit default wrongly listed against you, contact the creditor. You can dispute the listing and ask for it to be removed. If the creditor agrees the listing is wrong, they will ask the credit reporting agency to remove the listing from your report.
If you are not satisfied with the response you get from the creditor, contact us and we will put you onto a reputable credit repair agency for help.
You may be able to put a ban on your account free of charge to ensure only credit providers can access your account.
If you haven't already, click on any of the below links to download our FREE E-Book or email us instead and we'll send it to you within 24 hours.