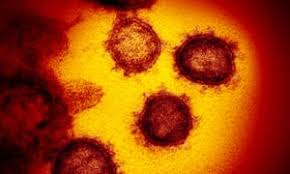 At Blue Key Finance, we know how important it is to summarise information in layman's terms and get this communication to you quickly.
At Blue Key Finance, we are lucky that given our line of work we are able to provide you with the same high level of service throughout this time, thanks to technology and being able to run meetings via video conferencing (like Facetime or Skype) when needed. Please continue to contact us via phone and email for anything you need. With that in mind, we won't be able to conduct as many face to face appointments as we usually do until this pandemic situation normalises.
Late last week, the Reserve Bank of Australia (RBA) held an extraordinary meeting where they decided to cut interest rates by 0.25%, which is their second rate cut of the month. It's a direct response to the COVID-19 pandemic, and should help Australians manage possible cash flow issues in the coming weeks and months.
We understand that in the coming weeks and months many Australia's may face financial hardship, which could make it difficult for them to maintain their loan repayments. If you are affected, its best to address the issue with your bank early so they could walk you through possible solutions. In times like these, we've found our lenders often can accommodate short term changes to your loan to get you through this difficult situation. If you need the contact details of the hardship department for your bank, let us know and we can pass them to you.
Support for home loan customers
Pause home loan repayments for up to six months, if experiencing financial challenges, with a review at three months, with interest capitalised. For a customer with a typical home loan of $400,000, this will mean access to an additional $11,006 over six months, or $1,834 per month.
Reduce repayments on variable rate loans. Over the past 12 months, reductions of just under 1% to owner occupier variable interest rates have provided a potential benefit of $3,360 per year to customers with a $400,000 loan. Most customers have not yet taken the option to reduce their payments.
Apart from the announcement just under three weeks ago of  an interest rate cut, a further variable interest rate cut is coming thanks to the RBA's recent extraordinary meeting last week.
Access to fixed interest rate home loans as low as 2.19% for owner occupiers paying principle and interest, banks lowest fixed rate home loans on record.
Ability to continue to access your available 'redraw' and 'offset' account balances. Around 1 in 2 accounts are at least 6 months ahead in their home loan commitments, while 4 in 10 are 12 months ahead.
Increasing eligibility criteria for personal overdrafts, helping customers access emergency funds
The ability to consider a repayment holiday
Apply to change your repayments from 'principle & interest' to 'interest only' for a period of time
Apply for debt consolidation to minimise all your debt repayments to ultimately free up cash flow
Support for small business customers
2% reduction on overdraft interest rates
1% reduction on small business cash-based loans
Defer principle & interest repayments of business term loans and equipment finance loans for six months, with interest capitalised
Defer business credit card repayments
Making available temporary increases in overdraft facilities for 12 months
Merchant terminal rental fee waivers for up to three months
Government stimulus to support you
More than 6 million welfare recipients, including pensioners, carers, veterans, families, young people and jobseekers will get a one-off cash payment of $750 from March 31.
Temporarily doubling the Jobseeker Payment, previously called Newstart
Guaranteeing unsecured small business loans up to $250,000
Reducing deeming rates by a further 0.25 per cent
The ability to access your superannuation before June 30 2020 and get access of up to $10,000. The ability to again access your superannuation from July 1st 2020 and get access of up to $10,000
Casual workers who contracted COVID-19, or had to isolate themselves, would be eligible for a Newstart welfare payment while out of work.The typical wait time to access the payment will be waived, but people will face an assets test before receiving the money.
We remain committed to delivering quality service to you and are here to support you in any way we can. We're available and ready to help, so please don't hesitate to contact us.