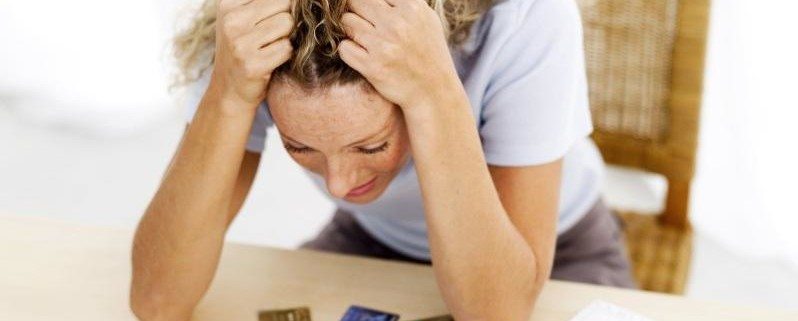 High property prices and our appetite for debt are taking their toll
It's not only the Reserve Bank that are concerned for our financial welfare, at Blue Key Finance, so are we.
Our insane appetite for debt and a ridiculously overpriced property market is putting a lot of Aussies in a very delicate situation.
Apparently 22% of borrowers are suffering mortgage stress. Of these 20.8% are in mild stress, meaning they are making their repayments by cutting back on other expenditure, putting more on credit cards and generally hunkering down. However, the remaining 1% are in severe stress, meaning they are behind with their repayments, are trying to refinance or sell their property or are seeking hardship assistance. The Reserve Bank also revealed last month that despite interest rates being at record lows, a third of households have no mortgage buffer or are less than a month ahead on their repayments.
A home loan borrower is typically considered to be in mortgage stress when they are putting 30% or more of their pre-tax income toward their monthly repayments. When banks approve a loan, they stress test the repayments by assuming rates increase to around 7.25%. The problem is, however, that people often take on other debts such as a car loan or credit card after they buy a home and then this gets them into financial trouble.
What to do when you're in 'mortgage stress'
There are several things you can do. Most importantly, keep the lines of communication open with your lender. It is very hard to negotiate a repayment arrangement to save your home or even get time to sell after the lender has obtained judgement.
The solution may be as simple as extending the term of your contract and reducing repayments. Just be aware, though, that if your lender does not believe this will help your situation then they do not have to agree on the arrangement.
Other ways to get your mortgage under control include:
Ensure you're on the best deal. 95% of the time when we visit clients we can always find them a better deal.
Move out or sell up. By renting out your home and living somewhere cheaper you may be able to manage your repayments. Selling is a hard decision but it's better to do it yourself rather than have the lender take over, as you're more likely to get a better price and avoid legal costs.
Apply to your lender for a hardship variation. This usually comes in the form of frozen repayments, frozen interest rates and or partial repayments. It is important to note that interest is still added to your mortgage
Access your super. You may be able to dip into your super on compassionate grounds. The most you can get from one fund in 12 months is three months of repayments and 12 months interest on the balance of the loan. Release is given only if your lender is threatening to sell your home and you can't pay the arrears any other way.
Obtain a mortgage relief loan. Governments provide assistance to eligible low-income families so they can buy and maintain their homes.
If you or anyone you know is in mortgage stress please call us immediately so we can have this very important conversation, we're always here to help.
If you haven't already click here to download our FREE E-Book on 'Refinancing' or email us direct instead and we'll send it to you within 24 hours.