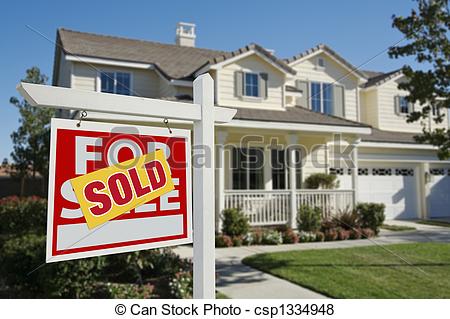 What is that property worth?
One of the hardest parts about hunting for a house or unit is working out whether the 'For Sale' price is accurate or inflated.
No one wants to pay too much for their new home, but if you put in an offer, which is too low you risk losing out to a competing buyer. Pitching the correct price is an art, but you can do various things to help you arrive at the right number.
An obvious first step is to search for similar properties in the neighbourhood you have in mind. You can see what the asking prices are and track them against sold prices. In a rising market, such as the one we have experienced of late, properties tend to sell at the asking price or higher.
Websites such as www.realestate.com.au and www.domain.com.au allow you to search suburbs and postcodes for sold prices. They also include estate agents' property listings with date, price, floorplan and other details that you can use to compare properties.
Browsing estate agents and property websites will give you a feel for the sort of prices being asked.
Corelogic (previously RP Data) publishes regular reports on property buying trends and property prices by city and suburb. For a current price of $24.95 you can buy a street sales report listing the most recent sold prices for properties in a particular street. You can also subscribe for free housing market news and updates.
Australian Property Monitors (APM) will give you a detailed report on a particular property including the likely sale price range. APM currently charges a fee of $49.95 per report. It includes property maps and floorplans, sold history and a market snapshot of the neighbourhood including number of homes sold, selling prices and market trends.
You can also employ the services of a licensed valuer. They will assess the property and give an appraisal of the building structure, condition of the home and fixtures and fittings. They will check council zoning and planning restrictions. After comparing recent sold prices for similar properties in the area, they will provide you with an estimate of the property's current market value.
If the valuation is close enough to the sale price, that will give some reassurance to the buyer. If it is dramatically lower, then it will be an indication that the property may be overpriced. You can locate a licensed property valuer in your area by contacting the Australian Property Institute (API), or by simply conducting a search on their website www.api.org.au.
Property markets rise and fall. While it is a long-term investment, buying a property at a price that isn't inflated can certainly help one's financial situation from the get go.
Ultimately, it come down to comparing sold prices with asking prices, getting hold of quality research reports, and speaking to as many market participants as possible before coming up with a magic number or range that you believe represents value and is affordable over time.
If you haven't already, click on any of the below links to download our FREE E-Book or email us instead and we'll send it to you within 24 hours.