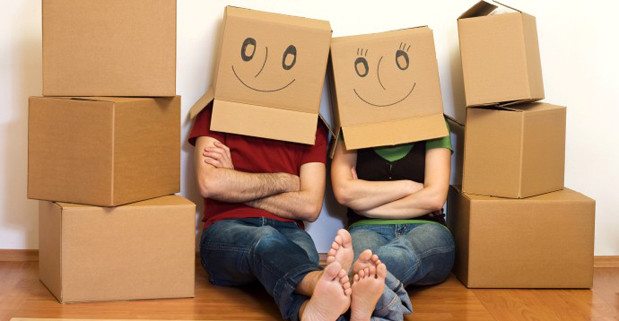 Moving house can be daunting and stressful or it can be an easy process if planned right from the beginning.
6 weeks to go
Set a moving date and book the removalists (or friends and family to assist you)
Start collecting boxes or have them delivered so you can start packing
Organise time off work if necessary
If hiring a van or removal company, think about parking outside your old and new home. Is there enough space?
Keep an eye on your mail in the lead up to the move and take note of who sends you mail
4 weeks to go
Tell the following you are moving:
Your Bank
Phone and internet service providers
TV subscriptions
Your employer
Any insurers
Gas and electricity supplier
Water supplier
Friends, family and colleagues
Make sure your mail moves with you. Organise with Australia Post to have your mail redirected
2 weeks to go
Have a clean out of anything you don't want to take with you and take it to a charity shop or have a garage sale
Pack up all items you won't be using before the move
1 week to go
Stop buying food and try to eat from the pantry, fridge and freezer
Create a plan of what furniture goes in what room for moving day
1 day to go
Defrost and empty the fridge and freezer. Turn off the washing machine
Finish all your packing and make sure the boxes are clearly labelled with any instructions for the removalists
Throw out as much rubbish as possible
Moving day
Have your moving survival pack at hand
Have instructions for the removalist company
Continue to check the house for anything you might have missed (high shelves, under the bed, back of a drawer)
Ensure gas and electricity meters have been read and the telephone, cable and internet disconnected
Turn off all power and lock the door behind you
Have these things handy on moving day to make the transition into your new home a little more comfortable. Include cleaning products, kettle, cutlery, bread, milk, tea & coffee, takeaway menus, phone chargers and essential toiletries. Bring essentials for the following day – work clothes and school uniforms. Ensure you have a set of bedding, towels, pj's and if you have children, make sure they have their favourite toy to help them settle into their new bedroom on the first night.
Don't forget a bottle of wine and glasses to celebrate the move!
Settling in
Once you have settled into your new home, don't forget to notify the following of your change of address:
Utility providers
Doctors/Dentists
Medicare
Driver's Licence and car registration
Australian Electoral Commission
Centrelink
Health Insurance
Insurance (house, contents and car)
School
Accountant
Banks
Subscriptions
Superannuation funds
E-tags, tolls and mechanic
Vet and microchip registry and local council
If you haven't already, click on any of the below links to download our FREE E-Book or email us instead and we'll send it to you within 24 hours.