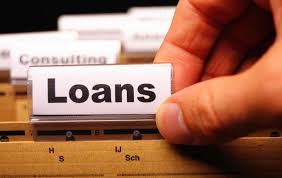 Sweeping changes to the finance industry WILL affect you …
You have probably noticed in the last 12 months that financial institutions have started to increase interest rates independently of the Reserve Bank's decision to keep the cash rate on hold.
Not only are interest rates increasing but financial institutions are now starting to significantly change the lending rules and criteria sometimes on a weekly – and even daily – basis.
Interest only loans are under scrutiny, for investors AND owner occupiers
Preferred lending ratios are decreasing – that means larger deposits are required
Some banks have removed their discretionary interest rate discounts, others have lifted the pricing across their suite of investment products, while others have pulled out of the investment lending space temporarily
Lending criteria is tightening, particularly for investors and off the plan purchases – potentially a headache for those who entered into contracts at a more flexible time
Bank valuations are starting to come in lower than expected in most states across Australia.
What is driving the constant changes?
At a time of record low interest rates, you would expect the news for borrowers to be all good!
Instead, lenders and regulators tend to become very nervous about how borrowers will manage their debt when interest rates eventually rise, so they take proactive steps to lessen the impact.
Bank lending rules are not a set and forget. Lenders introduce changes over time largely due to funding pressures. In addition, APRA has continued to exert pressure on lenders in an effort to slow down lending in a low interest rate environment. APRA capped investment lending growth at 10% for all lenders in 2014.
Have we seen the end of the rate and policy adjustments? The short answer is: we can expect a lot more changes. Lenders will continue to tweak their policy and pricing in line with their appetite for business.
With constantly shifting goalposts there has possibly never been a more important time to regularly review your home loan and take steps to protect yourself from any future mortgage stress.
What are the signs of potential mortgage stress?
If you are living week to week now, you will not survive a rate increase. CALL US URGENTLY before it is too late.
If you have multiple investment loans and are highly geared, DO NOT CALL YOUR BANK FOR A REVIEW – you could end up in a worse situation. Call our office.
If you have an INTEREST ONLY loan coming off the fixed interest period, CALL US URGENTLY.
IF YOU HAVE ANY FINANCE COMING OFF the fixed interest period in the next 3 – 6 months, call us.
If you have a loan approval in place that is older than 1 month, call us to confirm your approval terms HAVE NOT CHANGED.
If your credit cards are maxed out and you are struggling to pay out the balance – yes, you need to call us.
How can we help?
The reasons that more than 50% of Australians NOW use Finance Brokers are:
We do all the research to understand your needs and match them to our recommendations across a few lenders product offerings
We are a professional service provider and we always educate you through our interview and well beyond settlement of your loan
We are best equipped to help you identify how to get through these constant changes and come out winning!