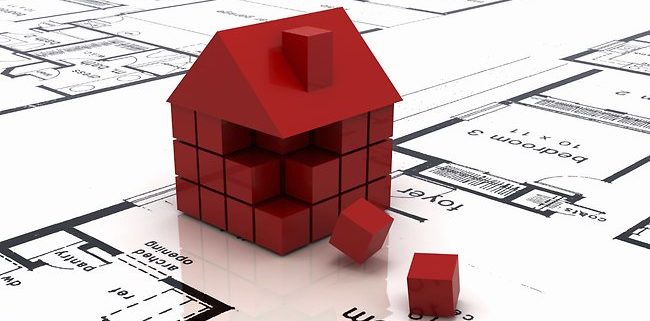 Is there anything in particular I should look out for in the contract?
Off-the-plan contracts often allow for a variation in floor area, typically of 2% to 5%. If this type of metreage is lost from one section of the apartment, for example a bedroom that is already on the small side, then that bedroom becomes a study, which will severely impact the property's value and rentability. This decision is solely up to the developers, leaving the people who purchase the property with no say in it. Compared with a typical property sales contract, off-the-plan contracts are very one-sided documents that favour the developer. If you are looking to purchase this type of property you must have an experienced off-the-plan lawyer review the contract.
What happens if there are any defects of problems with the property after it's finished?
Don't be disappointed – there will always be some defects in a new building and many won't become evident until the apartment is lived in. Reputable builders will return three months after handover to fix all the minor issues at the one time.
Many off-the-plan purchasers don't realise that buildings over three storeys are not covered by the same type of builders' warranty insurance as a typical home. However, builders are responsible for rectifying structural defects for six years after completion and non-structural defects are covered for two years.
However, it's often harder to get developers to rectify major building issues such as water leaks. If defects arise the first point of contact is the builder, but if the builder is unwilling to correct the issue the owner can lodge a complaint with the local tribunal (such as the Victorian Civil and Administrative Tribunal in Victoria) up to 10 years after the completion date.
Is there a risk the bank won't lend me the money at completion and is there anything I can do to stop that from happening?
Yes. While this is a limited risk, in today's market it is becoming more likely, particularly in larger apartment developments or in certain pockets around Melbourne and Brisbane. If values fall in any given area, or if the bank policies change (often that in itself would drive a change in value) the bank may no longer lend. This could mean that a preapproved loan at the time of the contract exchange may not stack up the same way upon completion. To avoid this it is best to ensure that buyers plan to save a further 10% of the original value of the property or have a limit secured against a another property that is 10% higher than required to complete settlement, between the time they exchange versus expected settlement date.
At Blue Key Finance, in recent times, we've seen multiple SMSF lenders pull out from lending further to a very high rise complex near CBD Melbourne. This placed more stress on our borrowers to find the next best alternative lender to help fund their off-the-plan apartment for the upcoming settlement.
In addition, we've seen lenders just come out on the day and state we are no longer doing investment lending.
Rest assured, at Blue Key Finance, with our comprehensive panel of lenders and our extensive experience, we will always look after you.
How can I make sure the developer is reputable and will deliver at the end?
You can't be 100% sure. A couple of things you can do to lower your risk is to investigate several buildings they have already completed. Ideally you would want to avoid buying into the biggest development they have taken on and built (as most go bust on their biggest project).
Further I would order strata reports and speak to the strata managers on at least two buildings they developed no less than 10 years ago to see what the history of defects is like over that time with those buildings. Keep in mind that the developer isn't always the builder so you could be buying from a developer who isn't actually responsible for the construction and for all the warranties they appear to be offering.
For answer to more off-the-plan or investment lending questions, visit our other published blogs in this category or even our popular FAQs.