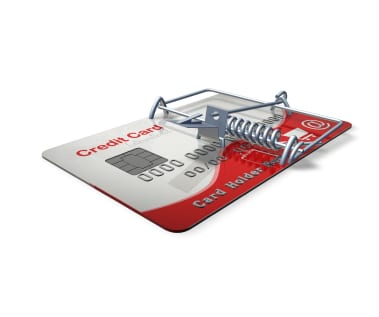 Changes are coming out of the findings from the Royal Commission. Prior to  January 1 2019, you needed to proove you can service the finance request you're after while taking into account an ongoing debt commitment of 3% of your total credit card limits. As at January 1 2019, you will need to proove you can service the finance request you're after while taking into account being able to pay down your total credit card limits within 3 years. This has the effect of increasing the way Banks calculate your minimum repayment on the credit cards you hold.
Now, more than ever, it is crucial you get on top of your finances, especially with your plastic cards.
Below, are my main six things that annoy me about credit cards and what my clients need to be aware of.
Limits on balance transfers
Balance transfer cards often have a limit on the amount you can transfer. In most cases, it's a percentage of the new card's limit.
Sounds crazy, I know – after all, the whole idea of these cards is supposedly to get you out of debt.
So, if you've got a $10,000 debt to transfer, it's best to ask for a higher limit than your existing debt so that you're able to transfer the full amount. If you don't you may end up with two cards and in a worse situation.
You have to beg for rebates
Swap your cards regularly and you'll pay dearly if your old issuer doesn't offer you a pro-rata rebate on annual fees. Annual fees are generally paid upfront.
Sometimes the old issuer will refund the fee, or a portion if it, as a gesture of goodwill – doesn't hurt to ask.
If you are chasing bonus points with the intention of closing the card after you've got your points, it's best to apply for cards with bonus points that waive the first year's annual fee.
Interest free days
The total number of interest-free days comes from the monthly billing process (generally 30 days) plus the time between the end of your monthly billing period and the due date, which is generally 25 days.
If you're buying big-ticket items, do it at the start of your statement cycle so you have more interest-free days to pay.
Your statement cycle should be on your credit card statement.
If your due date falls at an inconvenient time, some card issuers will change it to match your pay cycle. It's worth asking as they don't generally advertise this.
When 0% is really 7%
A lot of card issuers now charge a transfer "Handling" fee. I'm not sure what this is for, other than the obvious – to claw back some of the losses from giving a 0% introductory rate.
The total cost of transferring, say, a $5,000 debt to a 0% balance transfer deal that charges a 3% transfer fee and , say, an annual fee of $199 is actually 7% annually, not 0%.
Don't be blinded by headline rates.
Ask if there are any other fees and charges and then get them to calculate the effective rate based on the amount you want to transfer.
What's classed as a purchase
Buy a lottery ticket with your credit card or pay a bill and you could instantly lose your interest-free days.
Bill payments from your credit card can be processed as either a purchase or a cash advance.
It all depends on how the biller is set up with the BPAY payment service.
To find out whether a biller accepts credit card payments, visit BPAY, search for a biller, then look at the biller payment methods.