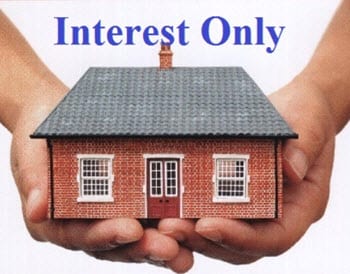 A record number of interest-only loans are due to expire by 2020.
Worryingly, there are predictions that mortgage delinquencies will increase over the next two years as a result of these type of loans ending and the resulting "payment shock" when they revert to higher 'principle & interest' loans.
Start planning ahead!
Start by finding out exactly when the interest-only period is due to expire. Set yourself a reminder three months before this happens to allow adequate time to review your options. Have us shop around different lenders to determine whether your loan still fits your needs and whether you have the most competitive rate.
When the time comes, one option will be to ask to extend your IO loan but it may be tough thanks to tighter lending criteria. Don't be surprised if you have to submit a full application to us in order for your lender to consider.
If your current lender doesn't approve your request, you may consider approaching a new lender for an IO loan but again that will mean undergoing a credit assessment.
Do your own number crunching as you may be better off paying P&I as the interest rate now tends to be way cheaper, sometimes up to 0.75% cheaper.
You may also choose to refinance the loan to get an even better deal. It may also help with cash flow as moving to a new lender and obtaining a new 30 year loan term can decrease your contracted minimum monthly repayment. But, please be aware that if you do not have more than 20% equity in your property, then you are more likely to incur the one off cost of lender's mortgage insurance.
If you think you'll struggle to meet the P&I repayment, have a chat to your lender as they may negotiate extending the loan term back to 30 years which results in a lower minimum repayment than otherwise.
Remember, we are always here to help at Blue Key Finance, but please feel free to visit our loan calculators page to work out the difference of an 'interest only' repayment vs. a 'principle & interest' repayment.