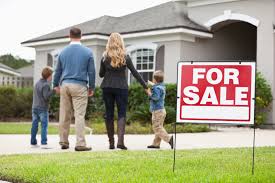 1. You don't have to own your home
There is a fundamental question in whether owning a home actually makes sense for your particular circumstances. Some people will tell you that paying rent is throwing money away, but there are many benefits to renting, particularly if you move around a lot. You may even want to consider rentvesting.
2. The advice your uncle gave you is not a law to abide by
As soon as you announce that you're looking to buy property, you can expect friends and family to come out of the woodwork with all their great advice. Remember that principles that may have been true in the past don't necessarily continue to be so in this ever changeable property market.
3. Take the time to sniff out any issues with the property
Smell for mould and animal-related odours. Knock on walls to see if they sound hollow. Open the dryer and the dishwasher – you never know if pests are living in there. Does the toilet flush properly. Does the heating/air conditioning work? Is the flue functioning above the fireplace? Is the water pressure okay?
4. Wok with experienced professionals
Hire the most thorough, licensed 'Pest & Building Inspector' you can find to pinpoint any issues that could potentially end up becoming costly repairs. If you need us to recommend you one then just ask. To avid conflict, make sure your Solicitor or Conveyancer is not also representing the seller.
5. Use your head, not your heart
Don't be afraid to walk away from a bad deal. There will be other properties, maybe even better ones. Remember that this is a financial transaction and that your terms must be met.
6. Negotiate as much as you can
You can use an agent to do the negotiating for you, but you can't be sure how hard they will push for you. As a buyer, you should feel in control and as though you have nothing to lose through robust negotiation. Once again, if you need us to recommend you one, just ask us.
7. Don't let yourself feel pressured
Real estate agents are expert salespeople. They may get you to rush over to the 'perfect' property and urge you to make an offer before someone else snatches it up. If you feel rushed at all, then back away. Time is on your side.
8. Carefully consider what you can really afford
Determine your budget based on what you can afford to repay now, not the maximum you're allowed to borrow. Download our comprehensive budget planner to help you work out what you can truly afford going forward.
9. Gardens and yards are work
Almost everyone likes the idea of having a garden, but if you're not used to maintaining one, you might want to think twice about whether you want to spend your weekends weeding and mowing the lawn.
10. Buy a property you can afford now, not later
Even if you're pretty certain that you'll be earning more in a year or two, you might also find that circumstances increase the other expenses in your life. Children, schools, new cars and travel plans are substantial costs. Make sure there will be room in your budget for you to live the life you want. Consider keeping your total debt commitments to less than 35% of your household income.
11. Select an agent carefully
Prepare questions in advance of a meeting. Find out what kind of experience they have, how may buyers they are representing and if they can share any references. Speak to a few different agents before deciding on one.
12. The search can take longer than you think
Don't operate on someone else's timeline and don't make commitments that will make things challenging if your property hunt takes a few months longer than you anticipated. If you're renting, stay on a month-to-month agreement so that you are able to move without penalty.